The Catalan Integral Cooperative in the Age of Crisis
cross-posted from the P2P Foundation
Last year I went to Catalonia to conduct a field-study of one of the most interesting cooperative projects which have emerged in Europe in the age of crisis: the Catalan Integral Cooperative (CIC).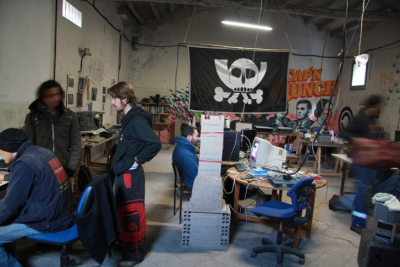 My colleagues at the P2P Foundation and I have long been interested in exploring the 'CIC model' as an organizational template for the transition to a commons-oriented economy: with that purpose in mind, Michel Bauwens and some colleagues from the P2PF had visited the CIC for two weeks in 2015. This experience prove to be very fruitful, convincing them that the case of the CIC merits further study. So, when the opportunity arose, the P2PF asked me to travel to Catalonia in order to study the CIC more extensively, with the aim of documenting its organizational model.
Doing fieldwork in the CIC means I lived with CIC activists for about two months so as to familiarize myself with their activities. Using the building of AureaSocial – the unofficial headquarters of the CIC in Barcelona, where I had the luck to be hosted – as my 'base', I embedded myself in the cooperativa, taking part in its daily life and visited many exciting projects which are connected to the CIC, like the Calafou post-capitalist colony and the MaCUS makerspace.
The result of this research experience is this special report, which has just been published by the P2P Foundation and the Robin Hood Coop on the Commons Transition website. I hope that fellow commoners and co-operators will find it interesting!
Go to the GEO front page
About the author: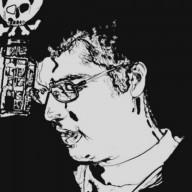 George Dafermos is a researcher of technology policy and management and a copyleft activist affiliated with the P2P Foundation. He holds a PhD from Delft University of Technology and is an internationally recognised expert on issues related to the governance of the commons, peer production, open/user innovation, open licensing and new organisational structures enabled by the Internet.
Subscribe
A weekly email newsletter connecting you with our latest issues, articles and special features. Subscribe now!