Trailer Park Residents Escape Rising Rents by Buying Their Park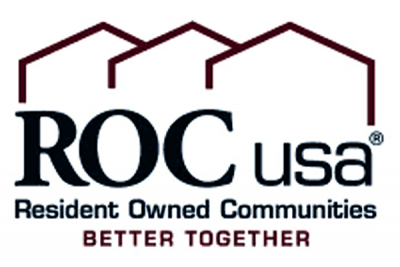 Since 2008, ROC USA and its affiliates have helped over 130 parks to go coop, building on more than two decades of similar conversions in New Hampshire, a pioneer in cooperative mobile housing. Taken together, the total number of mobile homes put under coop ownership is 14,559. None of the coops has defaulted on its loans or reverted to outside ownership.

Even as most housing markets have recovered from the last precipitous crash, the pace of new single-family construction continues to lag behind previous economic expansions. The shortage has pushed up prices in many markets. In Massachusetts, the average single-family home costs $365,000, and nearly all towns and cities have a dearth of affordable units for sale or rent.

In the case of Meadowbrook, which is virtually all owner-occupied and has a waiting list of potential buyers, a two-bedroom house goes for around $100,000. A similar house elsewhere in Hudson, a town of 20,000 an hour's drive from Boston, costs two or three times as much.
Read the rest at The Christian Science Monitor
Go to the GEO front page
Subscribe
A weekly email newsletter connecting you with our latest issues, articles and special features. Subscribe now!