Tech co-operatives are leaving the startup rat race behind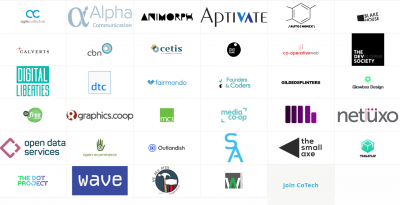 Together, Padagaite and Ball founded Blake House, a filmmaking co-op that makes films for charities and social enterprises. In 2016, it became one of the first members of CoTech, a growing network of tech co-operatives in the UK. There are currently 30 tech businesses united under the CoTech banner, which range from filmmakers to programmers; they collectively employ more than 250 staff and have revenues of over £10.2 million.

The idea is fast gaining traction, as some tech workers fall out of love with a startup culture focused on growing companies as fast as possible to attract maximum investment. "We want to grow as slow as possible and build a company that's here for the long term," says Chris Lowis, a developer with software co-operative Go Free Range. Lowis was attracted to the CoTech model after working for large companies where months of work could be lost if a manager pulled funding or changed direction. "Autonomy is important to us," he says.
Go to the GEO front page
Subscribe
A weekly email newsletter connecting you with our latest issues, articles and special features. Subscribe now!