Solar Purchasing Coop Spreads Employee Ownership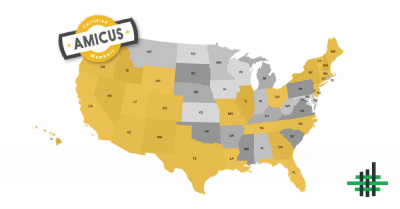 Amicus Solar was founded in 2011 by six independent solar companies, including employee-owned cooperative and certified B Corp Namaste Solarand another B Corp, Technicians for Sustainability. Amicus Solar is led by cooperative veteran and former Namaste Solar employee-owner, Stephen Irvin, who serves as its president. Today Amicus includes 48 local and regional solar photovoltaic (PV) installers and developers who openly share and collaborate on a wide range of business issues, from operational efficiencies to sales and marketing strategies.

Similar to Best Western and Ace, Amicus is democratically owned by its members, 40 percent of which are B Corps and a growing number of which are employee owned. With five Amicus members having joined the cooperative as employee-owned companies (A&R Solar, Namaste, North Wind, PV Squared, and South Mountain), Amicus has made a conscious effort to educate its members about worker ownership. As a result, five member businesses (ReVision Energy, Technicians for Sustainability, SunBug Solar, Positive Energy, and Sunlight Solar) have converted — and another five are considering converting — to either become worker co-ops or employee stock ownership plans (ESOPs). The purchasing co-op has become a means of "industry contagion" — a way of rapidly spreading employee ownership.
Go to the GEO front page
Subscribe
A weekly email newsletter connecting you with our latest issues, articles and special features. Subscribe now!