Solar energy could be on menu for co-op customers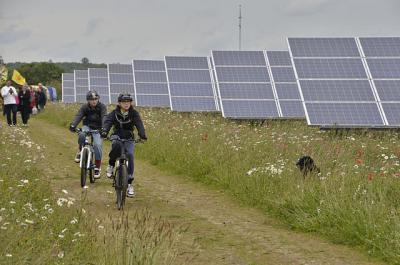 What's not to like about renewable energy? Well, maybe the up-front price tag and the fact it's hard to take with you if you're renting or facing an upcoming move.

Berkeley Electric Cooperative — along with other state cooperatives — thinks it may have a solution for green-wise customers: community solar.

Earlier this month, the state association of electric cooperatives announced an initiative to create the largest network of community solar installations in the state and expand access to solar energy for cooperative customers.

"The installations are local, and the renewable energy is locally produced for those who want it," Electric Cooperatives of South Carolina chair John Bloodworth said in the press release.

Community, or shared, solar means multiple people get electricity from a midsize solar array, offering a convenient option for consumers who want to buy power from a carbon-free resource.
Read the rest at The Journal Scene
Go to the GEO front page
Subscribe
A weekly email newsletter connecting you with our latest issues, articles and special features. Subscribe now!