Save Our Co-op – Vote for Reform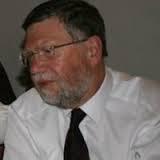 [Editor's note: Last Friday, GEO shared the Cooperative Business Group's petition to stop proposed changes to the UK Co-operative Group's governance structure.  Ian Snaith provides the opposing view.]
As many of you will know I have been working with the Co-operative Group as an independent advisor for the last three months as part of a team developing Governance Reform Proposals. On 30th August those proposals need a 66% majority at the Co-op Group Special General Meeting. It seems to me vital that they are passed.

Co-op News reports that a petition has been launched by Co-operative Business Consultants urging a rethink of the proposed reform. The petition has proved a rallying point for many people with legitimate worries about the way the current proposals deal with the issue of member control of the society. There is also anxiety about the trend towards corporate domination in our neo-liberal world.

I think that passing these reform proposals is the best way forward on both of those points.
Read the full article at Ian Snaith's website
Go to the GEO front page
Subscribe
A weekly email newsletter connecting you with our latest issues, articles and special features. Subscribe now!