Retail grocery is hard — but not impossible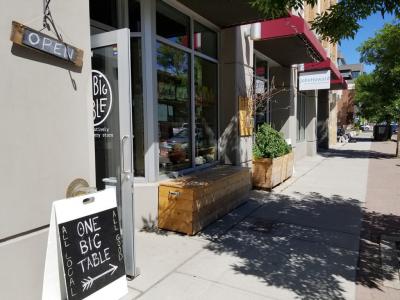 The retail grocery business is hard. Large upfront capital costs for space and inventory. Small margins and stiff competition. The need for marketing, procurement, merchandising, accounting and operations management. These things demand a lot of expertise, time, and people. Unless the store is part of a larger entity like a federation or corporate chain, it's hard to make a go of it.

Large chain stores and federations can make it in this sector despite the narrow margins. Their collective buying power, warehousing, and the consolidation of administrative staff in a head office help lower costs. Add in high volumes and the ability to quickly turn over product, and the stores become viable. Plus, they often create supplementary or external revenue through offering financial services, credit cards, and petroleum. Small, independently-run businesses tend to have a harder time.

 

One Big Table proves it can be done

That doesn't mean it can't be done. Small grocery and specialty stores can be successful by thinking creatively and finding the right niche. One Big Table, a small co-operative grocery store in Kelowna that specializes in BC-produced food, is doing things right. Much of its success can be linked to how the founders managed the start-up phase.
Read the rest at Co-operatives First
Go to the GEO front page
Subscribe
A weekly email newsletter connecting you with our latest issues, articles and special features. Subscribe now!