Platform Cooperativism: A truncated "cooperativism" for millennials?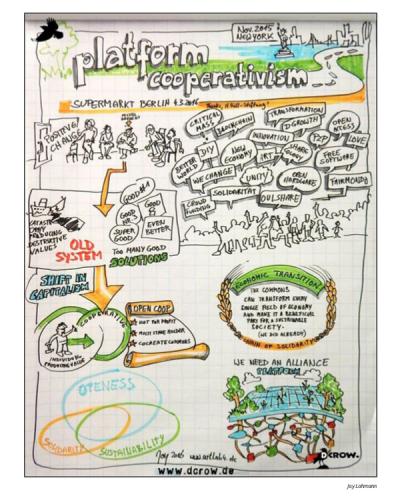 When we created the term "platform cooperativism" a few years before it became fashionable in the English-speaking world, we were seeking quick solutions to the crisis at a time when unemployment was beginning to take off in more and more countries. The idea of a platform that took advantage of the possibilities of automation to aggregate the services of independent freelancers was appealing to us as a fast and simple tool capable of bolstering the economic situation of those who were weakly situated in the market.

But we weren't fooling ourselves: "platform cooperativism" basically means cooperativism without community, and therefore without learning, without knowledge shared and developed in common. A "cooperativism without touching," without even meeting, that lost all meaning of worker cooperativism, and which only was interesting in the framework of a cataclysmic wave of unemployment in which any tool had to be considered good. It didn't occur to us that anyone would turn it into the banner of "a new cooperative movement" with pretensions of "overtaking" traditional cooperativism.
Read the rest at the Las Indias blog
Go to the GEO front page
Subscribe
A weekly email newsletter connecting you with our latest issues, articles and special features. Subscribe now!