New website for French start-up co-ops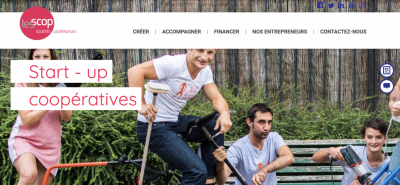 More than 65% of new co-operatives in France are start-up businesses – and to cater for them, a website has been launched featuring case studies and best practices.

French federation of worker and multistakeholder co-ops CG Scop (Les Scop) has created the  www.start-scop.fr portal in response to the growing interest in co-operative businesses, particularly among young people who are looking for alternative models.
Read the rest at Co-operative News
Go to the GEO front page
Subscribe
A weekly email newsletter connecting you with our latest issues, articles and special features. Subscribe now!