Meet the Young MLK and Others at Black Conference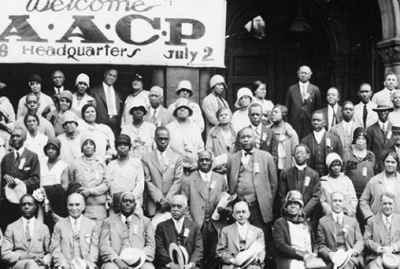 It's 1939 and a group of famous civil rights leaders are gathering to discuss the future of the Negro race…and you're invited.

A precocious young boy greets you…he's Martin Luther King, Jr. and he's 10 years old, likes to sing, and has a strong aversion to violence. Young Martin, or "Lil' Milk", introduces you to his father, MLK Sr., and others who inspired him to "Have A Dream". Black Conference will deliver a 360◦ theater experience. Set in 1939 at a "Conference for Negro Improvement", this interactive event will bring guests face to face with civil rights greats like Ella Baker, W.E.B. Du Bois, Zora Neale Hurston, Thurgood Marshall and Bayard Rustin. Journey back in time and join them in struggle against racism, sexism and other forms of injustice.

Runs May 24, 2018 through May 28, 2018. Rehearsing April 2018 through May 23 in Brooklyn, NYC. For audition information click here. For general information contact Falconworks Theater Company at (718)395-3218.
Go to the Falconworks Theater Company website
Go to the GEO front page
Subscribe
A weekly email newsletter connecting you with our latest issues, articles and special features. Subscribe now!