'Made with Creative Commons'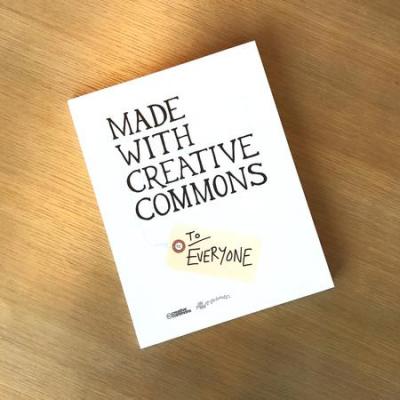 About 1.5 years ago, after a successful Kickstarter campaign, we set out to research and write a book about the ways creators and businesses make money when they share their work using Creative Commons licensing. We had a particular vision for the work. We would identify and interview 24 diverse enterprises. We would analyze their revenue models and customer segments. We would figure out what makes them work and turn it into advice that applies to everyone.

But like many of the best laid plans, things changed along the way. It wasn't that we were wrong to think you could make money using CC. Many of the people we interviewed talked about the ways CC licensing helped them reach more people and accordingly, make more money. Nor were we wrong that we would find business models involving CC that others could replicate.

The biggest pivot in our work was that the business model framework just wasn't big enough to capture the full picture. According to the "Business Model Generation" handbook, a business model "describes the rationale of how an organization creates, delivers, and captures value." Thinking about sharing in terms of creating and capturing value always felt inappropriately transactional and out of place, something we heard time and time again in our interviews. And as Cory Doctorow told us in our interview with him, "Business model can mean anything you want it to mean."
Go to the GEO front page
Subscribe
A weekly email newsletter connecting you with our latest issues, articles and special features. Subscribe now!