John Abrams: Measuring our way to another world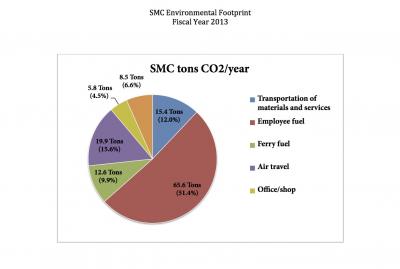 Whenever possible at SMC, we like to measure how we're doing...our financial progress, our work backlog, our internal social factors, our longer-term future, in design and project planning, And, of course, building is a process of constant measurement.
Recently we asked ourselves the question, "While we are working so hard to make zero energy buildings, how are we doing with energy and waste in our company operations?"
Read the rest at
http://www.southmountain.com/blog/2013/12/measuring-our-carbon-footprint/?utm_source=feedburner&utm_medium=email&utm_campaign=Feed%3A+TheCompanyWeKeep+%28The+Company+We+Keep%29
Subscribe
A weekly email newsletter connecting you with our latest issues, articles and special features. Subscribe now!