It's Time for a New Economics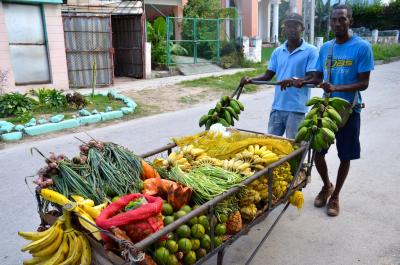 Having worked on and off in the arena of sustainable agriculture for nearly fifty years in both the government and nonprofit sectors, the question I get asked/challenged with most often is "When will the production of locally grown, nutritious food become economically viable?" 
 
For years I struggled mightily to find an honest and (very important in this "sound-byte era") concise response to that needling question.  The struggle is finally over.  The answer came to me clear as a bell: It already is.  I came to this conclusion upon realizing that the question we should be asking is "Why is our current economic system incapable of meeting the basic needs of so many citizens?"

This epiphany is in large part a result of my recent experiences in Cuba. My first visit to the island was at the end of October 2014 – less than two months before presidents Obama and Castro announced that it was time for their two countries to take serious steps toward renewing diplomatic relations. I was part of a delegation organized by the Schumacher Center for a New Economics and supported by the Christopher Reynolds Foundation.  The delegation was seeking to learn more about what Cubans did to avoid starvation during their "Special Period" following the collapse of the Soviet Bloc in 1991.
Read the rest in the Schumacher Center for a New Economics newsletter
Go to the GEO front page
Subscribe
A weekly email newsletter connecting you with our latest issues, articles and special features. Subscribe now!