The Hub Co-op: A Democratic Workplace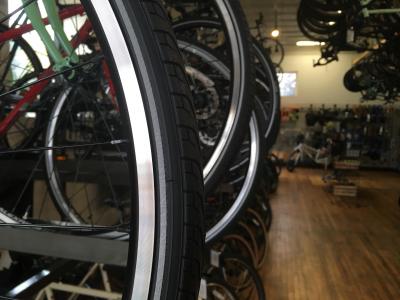 "All types of bikes for all types of people," is the slogan for The Hub Bike Co-op in South Minneapolis. It's a simple slogan, yet it summarizes a crucial and heavily valued aspect of the shop: diversity. Not only diversity of people, but diversity of thought, experiences, and opinions. This diversity, unlike in other business models, has the opportunity to manifest itself in business decisions through cooperative thinking and consensus decision making among all of The Hub's employees.

The Hub is a worker cooperative, meaning the employees of the shop are also its owners. There are no outside shareholders or investors who dictate how the company is run, and there are no managers or bosses. The decisions are voted on democratically by either the workers or worker-owners.
Read the rest at Workday Minnesota
Go to the GEO front page
Subscribe
A weekly email newsletter connecting you with our latest issues, articles and special features. Subscribe now!