How do cooperatives work in Rojava?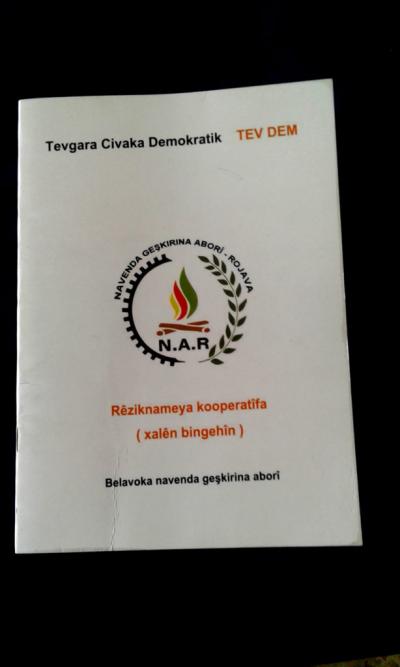 This is an official booklet produced by the Social Economy Development Centre, which is a part of the TEV DEM [Movement for a Democratic Society]. It lays out the basic principles under which cooperatives in Rojava run, based on decisions made after many meetings, which were attended by all of Rojava's economic committees.

This translation of the book is taken from an Arabic version, while the pictured is the Kurdish language version. The translation has been verified by friends in Rojava, who confirm that this is the current and complete version at the time of publishing this article. The Kurdish name for the book is "Rêziknameya kooperatîfa, xalên bingehîn", which roughly translates as "Cooperative guidelines (basic principles)".
Read the rest at Co-operative Economy
Go to the GEO front page
Subscribe
A weekly email newsletter connecting you with our latest issues, articles and special features. Subscribe now!