Food Co-ops Adapt to Meet Changing Market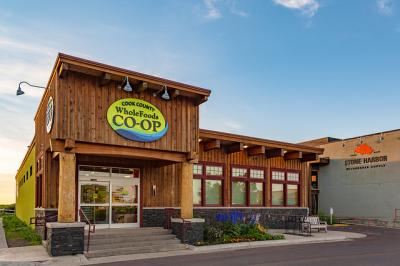 [A]round the country, food retail is in a state of upheaval. In addition to co-ops being squeezed out of the organic food market they once largely provided, conventional grocery stores are also facing pressure from online retailers. And though food co-ops are no longer the easiest, or even the cheapest, way to access organic and local foods, those that have succeeded for the long haul may offer signs of hope for local economies.

C.E. Pugh, the chief operating officer of National Co+op Grocers (NCG), a cooperative providing business services for 147 food co-ops in 37 states, said co-ops began seeing a change in their fates starting in 2013. "The conventional grocers got very serious for the first time about natural and organic and added lots of products," he said. "The impacts manifested themselves almost overnight in 2013."

NCG has seen six cooperatives close since 2012, but has also welcomed 23 new stores in that same period...The Minnesota-based Food Co-op Initiative, a nonprofit focused on helping new co-ops open and thrive, supported the launch of 134 co-ops in the last 10 years. Of those, 74 percent are still in business.

While the number of food co-ops in the U.S. is growing overall, some are still struggling against an influx of available local and organic markets. As co-ops face increased competition from mainstream retailers, advocates are considering how to distinguish themselves—and how to adapt to ensure survival.
Go to the GEO front page
Subscribe
A weekly email newsletter connecting you with our latest issues, articles and special features. Subscribe now!