Deconstructing Neoliberal Community Development & a Case for the Solidarity Economy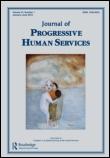 Environmental activists and economic justice philosophers are noting a global Great Turning, that is, a movement from an industrial-growth society to a life-sustaining society that values the sharing of and preservation of resources for future generations (Korten, 2006; Macy & Brown, 1998). One of the manifestations of this Great Turning is the SE movement, which upholds the belief in a more just, sustainable, and democratically operated economy. With origins in Latin America and Europe, SE organizing is taking root in the United States and offers some potentially important implications for social work.
Read the full article at ResearchGate
Go to the GEO front page
Subscribe
A weekly email newsletter connecting you with our latest issues, articles and special features. Subscribe now!