Athens' unofficial community initiatives offer hope after government failures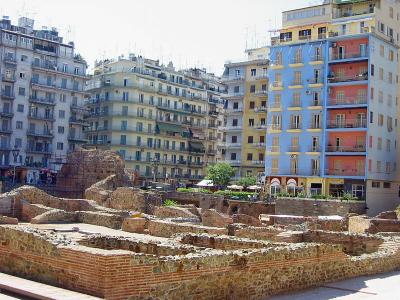 Stavrides calls it a movement, a new form of commons in which public-spirited individuals reclaim public space; others an informal urbanism born of a spirit of solidarity that has taken hold since Europe's economic crisis erupted in Greece in 2009. For in Navarinou – a place run by neighbourhood committee – citizens have sought new ways of overcoming the trauma of economic collapse. And they have done so by creating a place where, self-contained and seemingly beyond the reach of authority, they can meet, converse, play and produce food.

Bereft of civic protection and the great umbrella of the welfare state, grassroots groups across Athens have followed suit.
Go to the GEO front page
Subscribe
A weekly email newsletter connecting you with our latest issues, articles and special features. Subscribe now!