Mondragon and Valencia— Coops in the Global Economy
by David Freeburg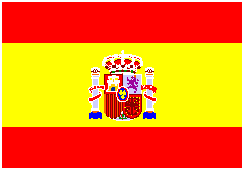 Inaki Idiazabal from the Mondragon coop-eratives and Jose Manuel Campo from the Valencia cooperatives were featured guests at the Second Annual Festival of Community Economics at the University College of Cape Breton, June 29-July 1, hosted by Father Greg Macleod. With the help of a translator, they hosted a question and answer session, discussing and comparing the cooperatives of Mondragon and Valencia. The two cooperative systems operate very similarly. For example, cooperative managers in both Mondragon and Valencia have four-year terms. In a Mondragon cooperative, an election for manager is held every four years. In a Valencia cooperative, the governing council changes every four years at which time the manager is reviewed.
Gender Roles
Women and men, at least in theory, are viewed as equals. In Valencia, the president of the cooperatives is a woman. In Mondragon, male worker-owners predominate. According to Idiazabel, an engineering degree is necessary for most jobs in a Mondragon cooperative, and engineering is a field that tends to draw more men than women.
Cooperative Bank
The financial system of the Mondragon cooperatives has changed somewhat. Founded as the cooperative bank, the Caja Laboral Popular remains the primary financial institution. There is, however, some outside banking. The Caja is now an independent bank, not dedicated strictly to the cooperatives. In times of crisis, the Caja will not support a cooperative that is not competitive. The financial institution of the Valencia cooperatives almost went under after loaning funds to a financially unsuccessful cooperative. This would have brought down the entire system.
Non-Member Workers
One disheartening statistic is the amount of non-members on the workforce. 40%-50% of Mondragon workers are non-members, many of whom are temporary. Mondragon has also been acquiring traditional companies whose workforces, according to Idiazabal, do not necessarily want to operate cooperatively. 40%-60% of the workers in the Valencia cooperatives are non-members-temporary workers and workers being trained. The effects of globalization are apparent. Competition with traditional corporations has pressured the cooperatives of Mondragon and Valencia to become more traditional. The question remains: Are the cooperative networks making enough of an attempt to counteract these pressures in a manner that would maintain their cooperative integrity?
Include the citation below and GEO Newsletter grants permission to copy, use, and distribute this article.
Permission not for commercial or for-profit use.
©2001 GEO, P.O. Box 115, Riverdale, MD 20738-0115
http://www.geo.coop

.