Western Massachusetts CO-OPS Form Network
by Matt Grillo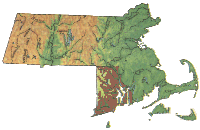 Co-ops in western Massachusetts—an area with an especially high concentration of democratic enterprises—met on October 1 to form a local co-op network. With GEO's An Economy of Hope , Bob Stone of GEO had discussed such a network in August with co-ops listed in the Directory; he then organized the initial meeting.
Representatives from a dozen or so co-ops talked about the need and some possible uses for a network. All agreed that a network could aid the start-up of co-ops by sharing knowledge and resources. A co-op apprenticeship program with student interns was also discussed. Peter Thews of Commonwealth Printing brought a few versions of a logo which network members could display. The group decided on the name "Valley Cooperative Network." An e-mail list was set up and the next meeting was scheduled for Nov. 2.
At the Nov. 2 meeting, the group drafted the following mission statement.
"We are a network of local groups and individuals who are interested in promoting cooperative community economies in the region of the mid-Connecticut River valley. The network is made up of those who are interested in forming more democratically-run institutions, and those who support such efforts because they reflect the kind of community they would like to live in."
The decision was made to keep the coalition inclusive of worker- owned co-ops and collectives, consumer co-ops, and co-op supporters. The meeting concluded with a brainstorming session on common grounds for all involved. The network might take some time to gather momentum, but the key to its success will be grassroots face-to-face meetings from which the representatives can learn from each other. The network will be meeting on a monthly basis.
Matt Grillo is a worker-owner member of Collective Copies and facilitator of the Valley Cooperative Network in Amherst MA. He can be reached at: collcop@crocker.com
Include the citation below and GEO Newsletter grants permission to copy, use, and distribute this article.
Permission not for commercial or for-profit use.
©2001 GEO, P.O. Box 115, Riverdale, MD 20738-0115
http://www.geo.coop