Coops for Older Workers on the Rise in Japan
by Richard Evanoff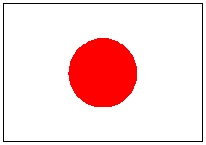 With Japan's economy in the doldrums there has been an increase in the number of cooperatives being formed, particularly among workers in their 50s and 60s who have lost their jobs due to bankruptcies and restructuring.
Japan's much vaunted lifetime employment system is in the process of being dismantled due to competitive pressures in the global economy. Many older workers see cooperatives as a way to continue working at a time in their lives when it is often difficult or impossible to find employment in conventional firms.
Retired people have also joined the trend. The Building Service Engineering Group, a cooperative engaged in building maintenance formed by a group of ex-electricians and boilermakers, presently has about 70 worker-members, averaging 66 years of age. Revenues have surged to ¥170 million (about $1.3 million) during the past year.
Most of the coops focus not on profits but on providing secure employment for their members, helping them to use valuable skills they have acquired during their previous work experience, and enabling them to pursue a full, well-rounded life. Work schedules are accordingly adjusted to accommodate the special needs of older workers.
Most workers are covered by on-the-job accident insurance and other benefits, and income is distributed among the members in the form of dividends. The cooperatives must gain the approval of the local government where they operate, but once this approval has been obtained it is relatively easy to secure loans.
According to the Small and Medium Enterprise Agency in Japan, there are at present approximately 2,000 industrial cooperatives operating throughout the nation, with about 20 new cooperatives being formed annually.
Include the citation below and GEO Newsletter grants permission to copy, use, and distribute this article.
Permission not for commercial or for-profit use.
©2001 GEO, P.O. Box 115, Riverdale, MD 20738-0115
http://www.geo.coop