Intercooperation News from the Boston and Pioneer Valley Areas
by Mike & Bob Stone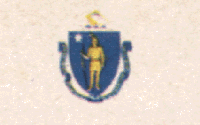 Cooperation among coops has a real future in the Boston area and the Pioneer Valley of Massachusetts, two regions with vigorous worker cooperative movements. Thanks to An Economy of Hope, GEO' s forthcoming national directory of cooperatives and support organizations, neighboring coops in these areas some learning of others only through the directory are pondering how to benefit each other.
An Economy of Hope didn't do this unaided. With galley proofs as our road guide, we toured co-ops in late August to offer GEO's pages and talk intercooperation. There are at least 9 democratic workplaces each in the Boston and Pioneer Valley areas (roughly a 25 mile radius around Amherst).
Boston area democratic workplaces were interested in local inter-cooperation. This could include: a joint ad; a "bank" of "best practices" on which start-ups might draw; an exchange of catalogues, referrals on accounting and legal; a common display logo guiding conscientious consumers; a local network and discounts to network folks.
Independent Fabrication, a steel bicycle maker in Somerville, was born in 1994 when nine skilled bike makers were jobless in Somerville after Fat City Cycles, a mountan bike innovator, left. "Hot" due to its steel frames, Independent's expanding 24 worker-owners needed more space. John Barmack, 60, is guiding Independent to democratic ESOP status. Having helped Marland Mold worker-owners in Pittsfield get a new factory, John calls himself a "venture socialist," ready for his part to discuss intercooperation.
Community Builder's eleven carpenter worker-owners, including two women, are general contractors, founder Sally Wetzler told us. Started in 1979, these cabinetry specialists decide by consensus with equal votes (and wages). Profit-sharing is on hours-worked, and with quality carpentry in demand, there are profits to share. Sally said Community would likely join a discussion of intercooperation.
The 35 musician-members of Boston's famous Pro Arte Chamber Orchestra hire their conductor and choose repertoire and soloists, executive director Ryan Fleur explained proudly. Since 1978 Pro Arte has added a non-musician board and staff (including Ryan) for business affairs, but its democratic heart still beats. Intercooperation might be a welcome topic, Ryan said.
Equal Exchange "fairly traded gourmet coffee," south of Boston, is doubly cooperative: itself a Mondragon-type co-op of 22 worker-owners, Equal Exchange suppliers are co-ops. Worker-owners Clark Arrington, Rodney North, Kristin Howard, and Keith Olcott were eager to intercooperate. "We need structural integration" of co-ops, Erbin Crowell said.
Boston-area democratic workplaces have an intercooperation kick-off Oct. 11.
The comprehensive cooperative economy of the Pioneer Valley allows conscientious consumers to meet these needs without multinationals: fresh organic coffee and produce, groceries, electricity, housing, books, printing, auto and bicycle repair, copies, credit and banking, live entertainment, and pottery. The Greenfield to Holyoke strip, has the co-op-rich Amherst/Northampton axis.

Astonishingly, Amherst's Collective Copies, started in 1983, not only outlasted Kinko's challenge (it left town), but its 14 worker-owners recently established a second co-op copy shop nearby. Has Collective Copies got a formula for franchising the co-op form?

All kinds of democratic workplaces (credit unions, community farms, ag co-ops) in the Pioneer Valley will meet October 1 (see calendar) with two co-op experts: Apple Ahearn, director of Greenfield\rquote s Cooperative Development Institute, and Mary Hoyer of Hartford\rquote s Cooperative Fund of New England.

Will directory readers do this for Madison, WI, Ann Arbor, MI and Eastern Ohio?

[Mike and Bob plan a series of profiles of the cooperatives they visited.]


Include the citation below and GEO Newsletter grants permission to copy, use, and distribute this article.
Permission not for commercial or for-profit use.
©2001 GEO, P.O. Box 115, Riverdale, MD 20738-0115
http://www.geo.coop

.