Worker-Owners in their Own Words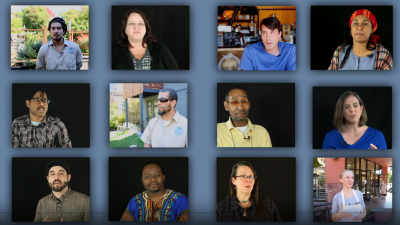 For people interested in starting a worker cooperative, one of the most useful things to do is to hear from people who are already living the dream of worker-ownership. Starting a co-op can be an intimdating process, and connecting with those who have "been there and done that" helps not only by providing examples of how particular issues have been addressed in existing co-ops, but also by providing the confidence that comes with being part of a movement, rather than just a group of individuals struggling on their own to create something new.

It is with this in mind that we present a compendium of interviews with worker-owners in co-ops engaged in everything from building houses to baking muffins. It's our hope that what you find below will help inspire confidence in the worker cooperative model, and a passion for expanding it into new fields and new enterprises. Enjoy!
Read the rest at the Cooperative Educators Network
Go to the GEO front page
Subscribe
A weekly email newsletter connecting you with our latest issues, articles and special features. Subscribe now!