Worker Cooperatives and Health Care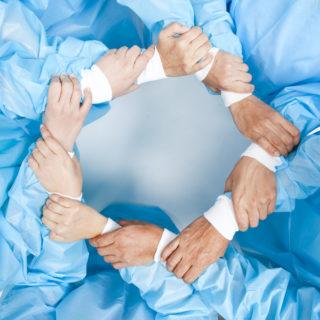 Certainly, both for-profit and not-for-profit providers can be driven by a real sense of mission, and even the most mission-driven not-for-profit needs to be conscious of the bottom line (the oft-heard refrain being, "no margin, no mission").  Thus, patients and potential employees in search of a mission-focused entity need to scrutinize both types of providers in some detail when looking for care or employment.  Similarly, new providers selecting the model they want to use need to take into account the unique characteristics of both models.

There is another model which might afford providers, patients and employees exactly the right mix of mission focus and profit-driven efficiency they are looking for.  While it has not received much attention in New York State healthcare to date, the worker cooperative model, in which the employees are the owners, provides an interesting alternative.  Article 5-A of the New York Cooperative Corporation Law ("CCL") was enacted in 1985 to promote the creation of worker cooperatives and provide a means by which businesses may be democratically controlled and operated by their own workers.  The legislature expected that cooperative ownership would result in increased economic benefits to the worker owners, as well as the creation of new jobs (CCL § 80).
Read the rest at New York Health Law
Go to the GEO front page
Subscribe
A weekly email newsletter connecting you with our latest issues, articles and special features. Subscribe now!