Survey for Cooperators on Participatory Budgeting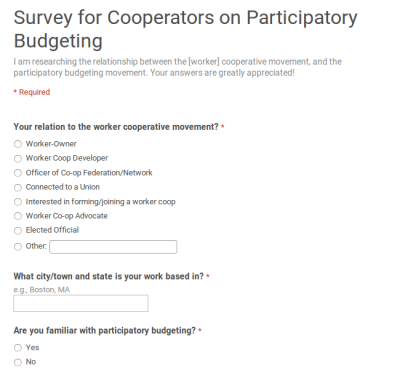 GEO contributor Alexander Kolokotronis has asked us to pass along this survey for cooperators about Participatory Budgeting.  Please take a few minutes and fill in the questionaire here:
Alexander writes:
This short survey is for my graduate work, which may then also be turned into a publication. Your participation is greatly appreciated!
Go to the GEO front page
Subscribe
A weekly email newsletter connecting you with our latest issues, articles and special features. Subscribe now!