Share your stories about communal living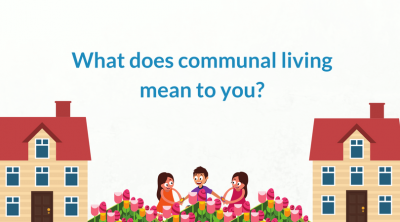 [W]e're seeing communities come together to meet their own needs by cultivating community gardens, sharing meals, supporting local businesses, running repair cafes and other workshops, and collaborating on neighborhood upliftment projects. 

Now we want to hear from you, our readers! Have you participated in any kind of communal living, be it through an urban village, senior village, cohousing project, tiny houses, or other hybrid communities? If so, please take a few minutes to fill out the Google form below. We'll share your stories with other readers to provide inspiration on creating or joining communal housing initiatives.
Read the rest and share your stories at Shareable
Go to the GEO front page
Subscribe
A weekly email newsletter connecting you with our latest issues, articles and special features. Subscribe now!