Report on Inclusive Sharing Economy Falls Short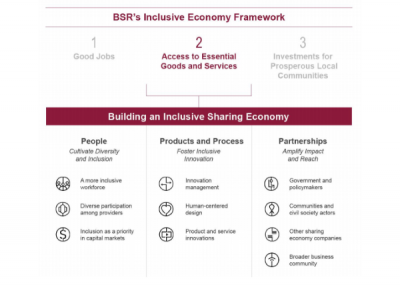 ...those consulted for the research were mostly the for-profit sharing economy companies themselves. There are too few academics, nonprofits, and representatives of low-income communities to offer a balanced perspective. For instance, Airbnb is mentioned 62 times in the report while nonprofits and academic institutions are mentioned sparingly. One of those academic institutions, Stanford Social Innovation Review (SSRI), has written some excellent articles on the sharing economy including, "Nonprofits Should Lead the Sharing Economy," and "Creating a Sharing Economy that Actually Shares." The second piece recommends that sharing economy platforms share ownership and governance with users.

Which brings me to a third failing. The report does not include any suggestions on how platforms could share ownership and governance with users, perhaps the best way to ensure that the benefits of the sharing economy are spread more broadly. There was also no mention of platform cooperatives (apps organized as cooperatives where users owners and govern the business), perhaps the most important development toward fairness in the sharing economy. Before the report was published, I also e-mailed these ideas to one of the report's authors who sought my input. Below is the e-mail I sent, word-for-word. Unfortunately, theses ideas never made it into the report either, a big missed opportunity, which is what I'd conclude about the report given the seriousness of the issue and the tremendous influence of the stakeholders involved.
Go to the GEO front page
Subscribe
A weekly email newsletter connecting you with our latest issues, articles and special features. Subscribe now!