From Grocery Stores to Labor Unions, Cooperatives Were the Answer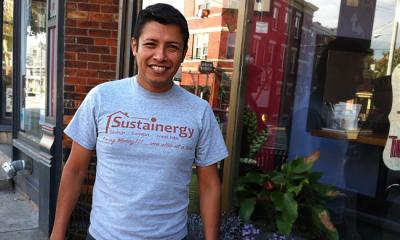 in 2012, labor representatives founded the Cincinnati Union Co-op Initiative (CUCI), a union co-op incubator that nurtures startups, aiming to create an integrated network of union co-ops that sustain and support each other.

The union component makes it possible to scale a co-op, says Kristen Barker, the executive director of CUCI. Even with the assurance of "one worker, one vote," worker-owners still fill different roles, which can lead to division. Unions help remedy that by backing workers independently of the co-op.
Read the rest at YES! Magazine
Go to the GEO front page
Subscribe
A weekly email newsletter connecting you with our latest issues, articles and special features. Subscribe now!