Good Dog, Bad Zombie board game launched by worker co-op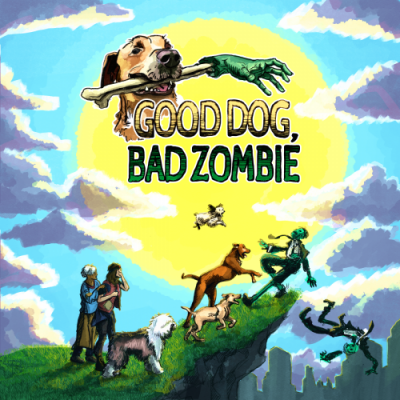 Good Dog, Bad Zombie is the fifth board game to be developed by the co-op and will be printed in the USA on sustainable materials by a worker owned manufacturer.

"Because we care about humans, too, we wanted a board game that would be ethically manufactured," explained Ms Shaffer. The game was developed over three years, and the co-op launched a Kickstarter campaign this spring to raise funds for producing the game.

Make Big Things has also partnered with One Tail at a Time, a rescue shelter in Chicago and will be using some of the funding received from backers to purchase items for the dogs at the shelter.
Read the rest at Co-operative News
Go to the GEO front page
Subscribe
A weekly email newsletter connecting you with our latest issues, articles and special features. Subscribe now!