Equal Exchange Hiring in Portland, OR and Canton, MA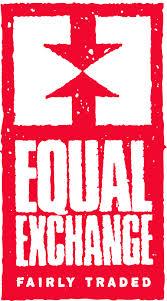 Equal Exchange Payroll and Benefits Administrator

Job Description:  

Primarily responsible for processing payroll and assisting with benefits administration for all employees; also, other Finance Department responsibilities and projects as needed. This position is located in Canton, MA.
Read the full job description and apply at Equal Exchange
West Direct Store Delivery and Team Support
Responsible for: Direct Store Deliveries and merchandising of Equal Exchange Bulk and grocery products in the Portland market. The successful candidate will participate in additional related sales support, including store product demos, selective event demos, and store pre orders. Work in a team-based system with Sales, and other departments with co-workers to build an effective, efficient organization.  Goals & regional office support as determined with supervisor including DSD development in other areas.
Read the full job description and apply at Equal Exchange
Go to the GEO front page
Subscribe
A weekly email newsletter connecting you with our latest issues, articles and special features. Subscribe now!