Ed Whitfield on From the Heartland Podcast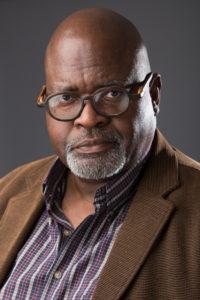 "We think that the whole democratic paradigm, which is that we are doing things "of, by and for the people," is an essential feature of how to work for justice in the world. The alternative to doing things "of by and for the people" is that there's some small privileged group of elites who structure the institutions of power and access for their own benefit and not for the benefit of peoples and communities more broadly. It's this that we're trying to break down. I think that's the essential feature of what it means to struggle for justice.

The other piece of work that I'm working on is the Southern Reparations Loan Fund. This grew out of some work that we were doing several years ago, and up until very recently, with the Southern Grassroots Economies Project. We identified three areas of things that we needed to be doing together along with some other grassroots groups in the South, and some national organizations that supported our work . They were a means of financing cooperative economic ventures, a means of doing education around economic education, around building enterprises, and lastly doing policy advocacy work."
Read the rest at Fund for Democratic Communities
Listen to the podcast on the From the Heartland Patreon page
Go to the GEO front page
Subscribe
A weekly email newsletter connecting you with our latest issues, articles and special features. Subscribe now!