A Denver Community Considers A Land Trust To Keep Residents In Their Homes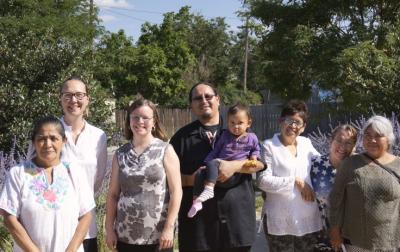 Rising rents and higher property taxes are pushing some people out of Denver. Folks in the northern neighborhoods of Globeville and Elyria-Swansea have been hit especially hard,  which is why they want to establish a community land trust. The basic idea is that a nonprofit, membership-based organization is set up to buy and maintain land on behalf of the neighborhoods. 

We spoke to some residents in the neighborhoods about their hopes for the land trust. Then, in the studio, Nola Miguel, director of the Globeville, Elyria-Swansea Coalition Organizing for Health and Housing Justice, talked about how the organization started exploring the idea of a community land trust a couple of years ago as a way to preserve affordable housing in the area.

Beth Sorce also joined the conversation. She's been advising the GES Coalition on this effort. She's the director of capacity building at Grounded Solutions Network, a national organization that has helped communities around the country set up land trusts.
Read the rest at Colorado Public Radio
Go to the GEO front page
Subscribe
A weekly email newsletter connecting you with our latest issues, articles and special features. Subscribe now!