Co-ops developing a flood damage rehabilitation program for Nepal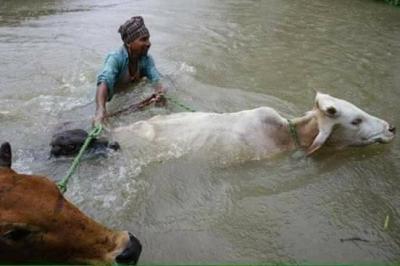 The National Cooperative Federation of Nepal (NCF/N) estimates that 31 out of 77 districts in Nepal have been affected by the flood and landslides due to heavy monsoon rains in the month of August. One hundred and twenty three people have lost their lives and thousands have been displaced from their homes. As informed by member organisations from the affected areas, office equipment, construction materials and stock such as seeds and fertilisers have been lost.

Many co-operatives have stepped up efforts using their own resources to support affected people by providing relief materials. NCF/N has contributed Rs.2.5 million to the Prime Minister Disaster Relief Fund from the Co-operative Disaster Relief Fund. NCF/N is the process of collecting data of losses in the sector and drawing up a plan to support their members financially and technically.
Read the rest at the International Co-operative Alliance
Go to the GEO front page
Subscribe
A weekly email newsletter connecting you with our latest issues, articles and special features. Subscribe now!