Can Online Sales Bring Food Co-ops into the Modern Age?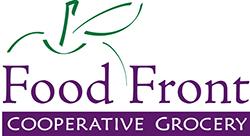 According to Brie Hilliard, marketing director of Food Front Cooperative Grocery in Portland, Oregon, the co-op decided to go forward with an online system two years ago, but put it on the back burner until it had a point-of-sale (POS) system in place. This year, they've begun offering sales through Instacart and so far around 130 customers have taken advantage of the service.

The timing was fortuitous, as it coincided with the opening of a popular 17-store grocery chain, New Seasons Market, just a few blocks from the co-op's flagship location. With online ordering, Hilliard said, Food Front is now able to fill orders from its two locations for most of Portland's neighborhoods in one to two hours.
Go to the GEO front page
Subscribe
A weekly email newsletter connecting you with our latest issues, articles and special features. Subscribe now!