Basque Local Currency Celebrates Fifth Anniversary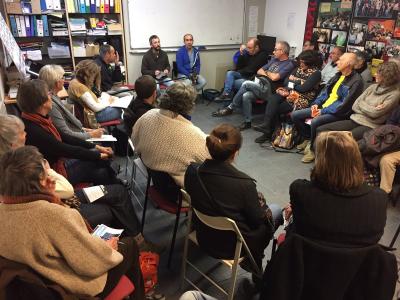 This year is the Eusko's fifth birthday. This solidarity and ecology-focused local currency is used in Lapurdi, Lower Navarre and Zuberoa (the northern Basque Country, which is under French administration). It is strongly supported by both citizens and institutions, and the aim is to continue enlarging the network which uses it. To celebrate the fifth anniversary, a "great family-style party" has been organised for 4th March.

Dante Edme-Sanjurjo, the chairperson of the association which manages the currency, says that there are certainly things to celebrate. Over the last five years the currency has been used more and more, and a bright future lies ahead. He says that the key to this success has been the connections which have been built around this shared project: "It's connections between people in different sectors which give the project its strength." Amongst other things, the 3,000 people who use the Eusko in their daily lives. "They are people who are working for a more Basque-speaking, more ecological and more solidarity-focused Basque Country", in Edme-Sanjurjo's words.
Go to the GEO front page
Subscribe
A weekly email newsletter connecting you with our latest issues, articles and special features. Subscribe now!