10 Lessons from Building a House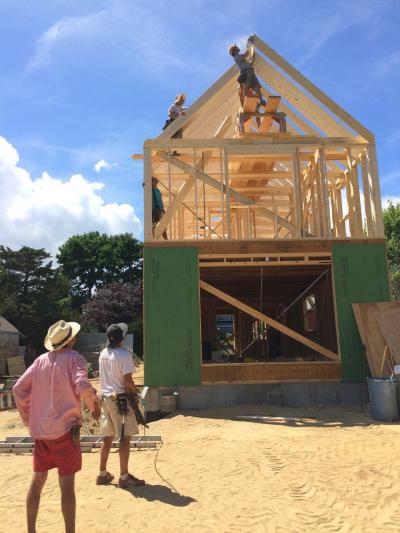 Lesson #9:  I couldn't do it without help.  Not even close.  Sure it's hard to put up a long piece of trim or lug heavy stuff around without help, but you can do it.  Clamps and tricks and time account for those.  But there are two kinds of help that I didn't fully appreciate.  The first was Expertise.  I had no idea how little I knew.  I was so lucky to have all of you to answer my questions.  And the second was Moral Support.  Thanks to my wife and my trusty headlamp I averaged about 45 hours a week on the house after work and on weekends.  But...I was always behind schedule.  So when one of you would come over on a Saturday to give me a hand, that was such a huge boost...Now I look around my house and see the hands of the people who helped me everywhere and that's pretty amazing stuff.
Read the rest at The Company We Keep blog
Go to the GEO front page
Subscribe
A weekly email newsletter connecting you with our latest issues, articles and special features. Subscribe now!